Four leading midwestern gardeners introduce native plant gardening
in this free series of three programs
It's the perfect time to do something hopeful, life-affirming, and earth-friendly! 
Join us for three online programs on native gardening basics for Midwest gardeners. These virtual programs are free of charge and will be presented live. 
Speakers will address everything you need to get started: soil, sun, water needs, drought tolerance, sustainability, and why they are terrific for growing near your vegetable and flower gardens (hint: they attract pollinating insects!) 
All programs will use Zoom video conferencing. Participants need to have access to high-speed internet to participate.
Come join us and get an early start planning your native garden projects for 2021!​
Read below for details about each program and the speakers.
---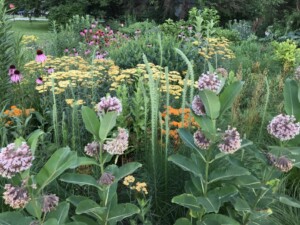 "Top 10 Things Native Gardeners Need to Know" 
Presenter: Chicago-based horticulturist Ken Williams
February 21, 2:30-4:30 pm
Tickets here: Eventbrite
Even if you are an experienced gardener, using native plants is somewhat different. This talk by Chicago-based horticulturist Ken Williams will give you an overview of what native plant gardening is, why it is important, and how it is different from other types of residential gardening. You will need a computer with access to the internet for this presentation.
---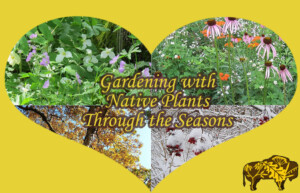 "Native Plants Through the Seasons" 
Presenter: Denise Sandoval of Good Natured Landscapes in Naperville, Illinois
March 21, 2:30-4:30 pm
Tickets here: Eventbrite
Take a journey through the seasons to discover native plants every gardener should try because they are great for wildlife, grow well in a range of conditions and look beautiful in most gardens, including small-medium landscapes. Plus, they're easy to find or purchase locally. Also learn design tips for each, and receive a helpful handout summarizing this information. 
---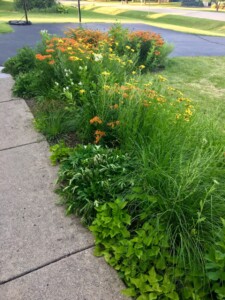 "Native Plant Gardening Q&A" 
Presenters: Monica Buckley of Red Stem Native Landscapes in Chicago, Illinois, and Sarah Michehl with The Land Conservancy of McHenry County, Illinois
April 18, 2:30-4:30 pm
Tickets here: Eventbrite
Are you curious about native plants? Are you a veteran gardener and want to jump into this world? Or maybe you're looking for an activity to do with your kids that's earth-friendly — but you've never planted a thing? Get your questions answered! All questions — simple to complex– are welcome. How do I plant natives? Where do I buy them? How often should I water them? Which plants are best to start with? Which plants are easiest to propagate by cuttings vs. seeds? What's the best way to incorporate natives into an established garden? Our experts will help you address these questions and more.
---
Our Speakers
Ken Williams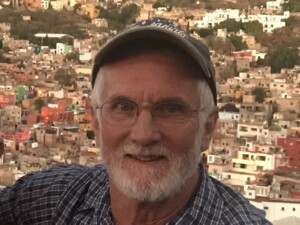 Ken Williams has worked in horticulture for almost 30 years. As a young man he fell in love with native flora while hiking alpine meadows in Colorado. Later he found a similar sublime beauty in the tall grass prairies of southeast Kansas. He combined this interest with a lifetime of vegetable gardening experience to develop native plant gardening techniques. For 16 years, he applied these techniques to the landscape of a 100 acre city park and zoo. Since 2008, often collabo
rating with his wife Christine Nye, he has participated in the Chicago area ecological landscape movement. See Ken at the February event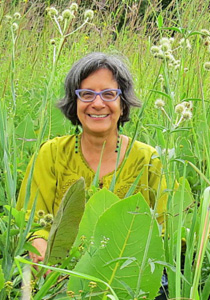 Denise Sandoval
Denise Sandoval is the landscape designer and owner of Good-Natured Landscapes LLC, featuring native plants since 2005. She discovered the beauty and benefits of native plants after volunteering at the Russell Kirk Prairie, while finishing her horticulture degree in 2003. She immediately joined Wild Ones and served on the Greater DuPage Chapter board for many years. She worked several years at The Natural Garden native plant retail nursery which later closed, and as a Conservation@Home assistant for The Conservation Foundation. She gardens with native plants at home, creating her first of many rain gardens in 2004, and performing prescribed burns annually. Her greatest inspiration and teacher is the natural world. See Denise at the March event! 
Monica Buckley, owner of Red Stem Native Landscapes, spent most of her childhood summers playing near her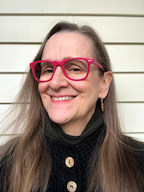 Chicago home where giant silk moths emerged from homely brown cocoons, yellow tiger swallowtail butterflies graced the treetops, and beautiful songbirds dive bombed for caterpillars. Life would take Monica into the world of publishing for many years until her passion for native gardens and the wildlife they support demanded her full attention and she opened Red Stem in 2013. See Monica at the April event! 

Sarah Michehl is the Community Engagement Specialist for The Land Conservancy of McHenry County. She advises landowners on using native plants in their yards as well as larger-scale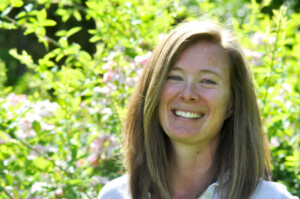 restoration and has worked in the environmental field for the last 18 years. She's been landscaping with native plants for 13 years and is restoring her own tiny corner of oak woodland. You'll often find her in her yard with her dog and two kids staring at her plants. See Sarah at the April event! 
Plant Sale – Save the Date!
Don't forget! In March through May, we will be holding our annual spring native plant sale, which offers affordable, high quality plants, many of which will be mentioned during the lecture series.