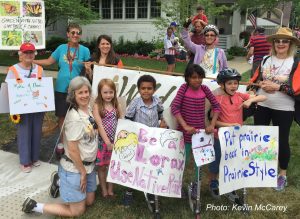 Join our chapter for all kinds of benefits:
Support a local organization dedicated to sustaining biodiversity;
Enables the chapter to sponsor thoughtful and educational monthly programs;
Funds our grant program;
Receive discounted admission for Wild Ones conferences;
Receive discounts on native plants;
Participate in member-only events like Show Me/Help Mes;
Receive a subscription to National's Wild Ones Journal which has in-depth information about native plants and covers any of the most recent, relevant science on native plants;
Receive a subscription to National's e-newsletter: What's New with Wild Ones;
Receive tax deductions for your membership.
For new membership or to renew, go to: Wild Ones Membership.
Thank you!