Pre-ordering for 2016 Plant Sale coming soon. Stay tuned!  
We are busy updating our plant list (adding many new plants this year), and soon you will be able to pre-order here: 2016 West Cook Wild Ones Plant Sale  
New this year! 10 % Discount for West Cook Wild Ones Members: 

Join/Renew Here
---
  Big Idea Big News!
The collaboration called The Living Landscapes Project was formed by West Cook Wild Ones, Green Community Connections, Treekeepers, the Oak Park Area Edible Gardening Cooperative and Go Green OPRF.
The Living Landscapes Project was named as a finalist for the Big Idea Grant, among many other
wonderful big ideas.  We're excited about this unique opportunity to raise awareness about the critical importance of landscape-use.  On Feb 25, 2016, we go onstage to pitch our idea to a panel of 40 judges OPRF Community Foundation's Entrepreneur Leaders in Philanthropy.  A $50,000 grant is on the line.  We could win!  Come root for us!
We are so grateful to all those who have provided support to West Cook Wild Ones over the past few years by becoming members, volunteering, attending conferences and meetings, buying and growing plants in your own yards, supporting the creation of more native public gardens, and spreading the word to friends and neighbors.  We've worked hard to get this far!  Thank you–stay tuned for more details.
You can read about the Big Idea here: Oak Park Enters the Shark Tank
The big Pitch happens February 25, 2016 at The Wire.  You can get tickets here: https://oprfcf.givezooks.com/events/big-idea-event
---
Special local showing of Symphony of the Soil! 
We will be sponsoring a screening of Symphony of the Soil at the North Riverside Library on April 3rd at 1:30 PM.
---
Paddy Woodworth Event Recap
Paddy Woodworth

on

 Ecological Restoration: Key Conservation Strategy or Nostalgic Anachronism in Our Climate Change Century?
The answer is: Key Conservation Strategy.
Paddy Woodworth, author of Our Once and Future Planet: Restoring the World in the Climate Change Century  presented to a large audience of over 200 engaged people who came out to hear Paddy detail positive and effective ecological restoration sites he has visited over the world.  He began with discussing some of the restoration projects in the midwest, and indeed they receive an entire chapter of their own in his book.  Paddy stressed the important role that communities can play in incorporating native diversity to support restoration. The integration of natural features into developed areas can play an important role in uniting and strengthening restoration efforts on open areas. Paddy researched the initial set-aside of land in the Cook County Forest Preserve system and the associated restoration efforts. Unprotected areas between larger parcels such as the Forest Preserves can serve as "hybrid" areas that buffer and support the larger ecosystem restoration activity. The U.S. is not the only country grappling with its loss of biodiversity and attempting to remedy land/biodiversity degradation and loss.
At the very southern end of Mexico are the Lacandon people who have a system of using the rainforest to farm, and once the soil is exhausted, they systematically restore the rainforest. They know exactly the succession of plants and how to manipulate them in order to re-grow the rainforest.
10,000 miles away in Australia, Paddy explained another impressive restoration: the Alcoa Mine, which removed a section of the Jarrah Forest (one of the most  biodiverse forests in the world), and then removed the 12 feet of topsoil to get to bauxite.  Once they removed all the bauxite, they then began the process of restoring the section they had destroyed.  After 20 years of post-restoration, the biodiversity is 98% of what it was.  The remaining 2% are anticipated to arrive once there is dead wood, since many organisms (animals, fungi) rely upon dead wood as an essential resource.
One of his themes is the need for social restoration between different groups and their perspectives on and relationships to nature.  According to Paddy from his research and interviews with different restoration groups across the globe, the most effective restorations occur when the public is involved and their experiences and relationships to a natural area are also included in the restoration plans. He also spent several minutes on a new threat to restoration, which is one that is called "Novel Ecosystems," the term was created as a positive spin on something that is very destructive.  Essentially, novel ecosystem theory tells us not to worry about invasive species and to plant according to our desires without concern for their effects on the natural world.
Paddy left us with a lot of think about but also left many of us feeling that we are on the right path and that restoring biodiversity is possible and essential.  If you missed the presentation but would like to hear Paddy discuss some of these issues, you can hear him on WBEZ's Worldview Soundcloud: Jerome McDonnell's Interview of Paddy Woodworth. The program was co-sponsored by West Cook Wild Ones, Green Community Connections, PlanItGreen, Du Page Wild Ones and the Oak Park Public Library.
If you missed the event and would like to listen to the presentation and then the Q&A session, you can get it here: http://radio4all.net/index.php/program/83765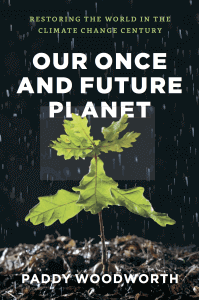 About Paddy Woodworth: 
Paddy Woodworth (Ireland, 1951): author, journalist, lecturer, tour guide. Woodworth has reported for the Irish Times, and international media, including the International Herald Tribune, Vanity Fair and the BBC. He has written two acclaimed books on the Basque Country. Science described his recent study of ecological restoration projects worldwide, Our Once and Future Planet: Restoring the World in the Climate Change Century (U of Chicago Press 2013) as "highly readable…valuable access to the central topics, key developments, and contentious issues bound up in the young and evolving field of ecological restoration." Paddy Woodworth is also a Research Associate at Missouri Botanical Garden, Adjunct Senior Lecturer at UCD, and founder member of the Irish Forum on Natural Capital.
Sponsored by DuPage Wild Ones, Green Community Connections, PlanItGreen, and West Cook Wild Ones.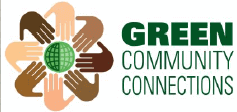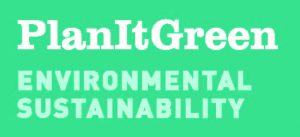 ---
Living Landscapes Conference
What an inspiring, uplifting event the conference was! Over 300 attendees were alternately moved, awed, and amused by Dr Tallamy's presentation, and then the workshops kept up the momentum and tone of Tallamy's talk.   We also heard from people who are now continuing that momentum into their own yards and even into their larger communities.  We cannot articulate how much this means to us; it will continue to drive us forward.
Thank you to all of you for attending the event and for your own continued dedication to creating more native gardens that continue to support the biodiversity we all need in so many ways.  Please feel free to drop us a line about what you learned from the conference, and while we understand that we need to use a different system for the registration process if we host another conference, we'd welcome any other constructive feedback at westcook@outlook.com.
To get the most up to date information about our other programs (our monthly educational programs are free and open to the public), sign up for our newsletter: Newsletter link.
If you missed the conference and want to learn more about what you missed, read Tallamy's New York Times Op-Ed piece: The Chickadee's Guide to Gardening.  He has a wonderful site too: BringingNatureHome.net.
Photos: Debby Preiser
---
Want to help WildOnes?
WildOnes is a 501c(3) Not for profit organization..
Together we can make a difference by creating a wildlife corridor and providing habitat for the species that need our help.

____________________________________________________________________