Date/Time
Date(s) - 05/15/2022
2:30 pm - 4:00 pm
Location
Online link to be provided
Categories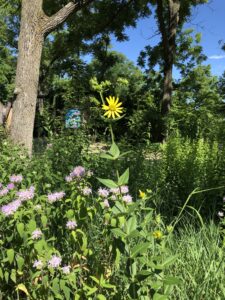 We are excited to invite you to
How to Add Native Plants to your Part Sun-Part Shade Garden
by Julia Bunn
of The Spirited Gardener
Julia promises us a two-fold lesson in creating a savanna rain garden. Using the savanna as a natural model, we will learn how to choose native plants for part sun/part shade conditions, and learn how to manage rain water at the same time. Julia designs landscapes with ecological function (eco-function) in mind by combining pollinator gardens and rain gardens. She will guide you in accomplishing the same using plants native to northern Illinois.

Speaker bio:
Julia Bunn, has been owner of The Spirited Gardener since 2007. Julia started out with an Ornamental Plant Certification from the Chicago Botanic Garden, and quickly became more interested in the way Nature's ecological systems could build more beautiful eco-functional gardens for homeowners, especially for managing rainwater. She has workshoped with Rick Darke (The Living Landscape: Designing for beauty and biodiversity in the home garden), Darrel Morrison (Landscape Architect who worked with the Chicago Botanic Garden's Barbara Brown Nature Preserve), and Gerould Wilhelm (Co-author of Flora of the Chicago Region). She has presented talks for Wild Ones, ILCA's Impact Conference, Illinois Green Alliance, Chicago Botanic Garden and other. On weekends she can often be found walking through the Forest Preserves with her husband, always hoping to learn more from our wild world.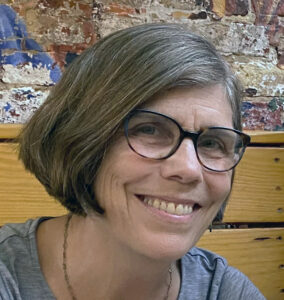 This event is Part 3 in our 4 part series Bringing Native Plant Communities Home.
Please watch the recording or register for these related programs:
March 20: Woodland, Savanna, Prairie: How Native Plant Communities Fit In Your Garden by Iza Redlinski (click link to watch recording)
April 10: Bringing the Woodland Home by Roy Diblik of Northwind Perennial Farm (click link to register)
June 12: Bringing the Prairie Home by Drew Reaves of Save Our Prairie Society (registration coming soon)