Date/Time
Date(s) - 04/04/2020
12:00 am
Location
Oak Park Unity Temple
Categories
Save the Date! Details forthcoming…
Nature's Best Hope: Creating Sustainable Ecosystems in Home Landscapes
Doug Tallamy returns to the Chicago area! We were lucky to work with another organization who is bringing Tallamy out to the Chicago area, and he agreed to squeeze in another talk to us.
Presentation description:
Recent headlines about global insect declines, the impending extinction of one million species worldwide, and three billion fewer birds in North America are a bleak reality check about how ineffective our current landscape designs have been at sustaining the plants and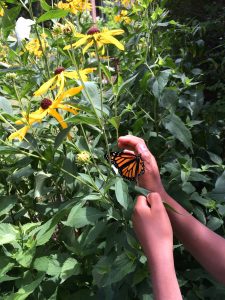 animals that sustain
us.
Such losses are not an option if we wish to continue our current standard of living on Planet Earth. The good news is that none of this is inevitable.
Tallamy
will discuss simple steps that each of us can- and must- take to reverse declining biodiversity and will explain why we, ourselves, are nature's best hope.
About Doug Tallamy:
His work has been a catalyst for change at the grass-roots level and has helped us form the principles that guide how we treat our landscapes and prepare the ground (literally!) for future generations. He has taught us that without native plants, there is little biodiversity, which humans as a species need to survive. As he puts it, "Biodiversity is not optional." He is also an Honorary Director for the national Wild Ones.
Doug Tallamy received his BS in Biology from Allegheny College in 1973, his MS in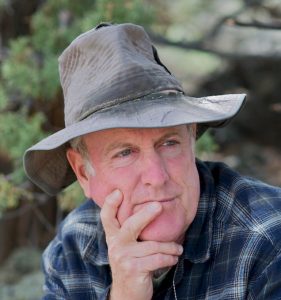 Entomology from Rutgers University in 1976, his PhD in Entomology from the University of Maryland in 1980, and his post-doctoral training at the University of Iowa in 1981. He joined the faculty of Entomology and Wildlife Ecology at the University of Delaware in 1981 where he is now completing his 31st year. Doug currently serves as Chair of the Department and is also director of the Center for Managed Ecosystems.
Over the years Doug's research has focused on various questions in behavioral ecology including the evolution of insect parental care, sexual selection, and plant/insect interactions. Chief among his research goals is to better understand the many ways insects interact with plants and how such interactions determine the diversity of animal communities. He has authored 78 research articles and has taught Insect Taxonomy, Behavioral Ecology, and the Conservation of Tropical Biodiversity.
Doug's book Bringing Nature Home; How Native Plants Sustain Wildlife in Our Gardens was published by Timber Press in 2007 and was awarded the 2008 silver medal by the Garden Writer's Association. Bringing Nature Home has stimulated a national discussion about the need to share our living and working spaces with the biodiversity that runs our ecosystems. To this end, Doug gives 80-100 nation-wide talks per year describing the essential role that insects and the native plants that support them play in ecosystem function. You can also visit his website: Bringing Nature Home to get a thumbnail sketch of topics in his book.
He and Rick Darke have recently co-authored a book entitled The Living Landscape which easily helps gardeners design for beauty and biodiversity.
Featured image: Cassandra West